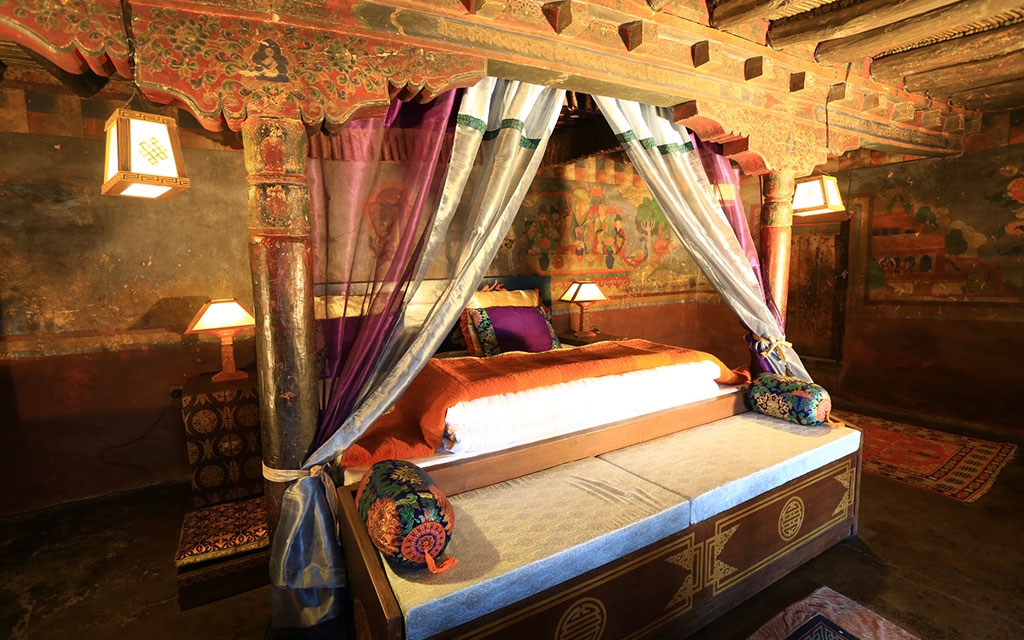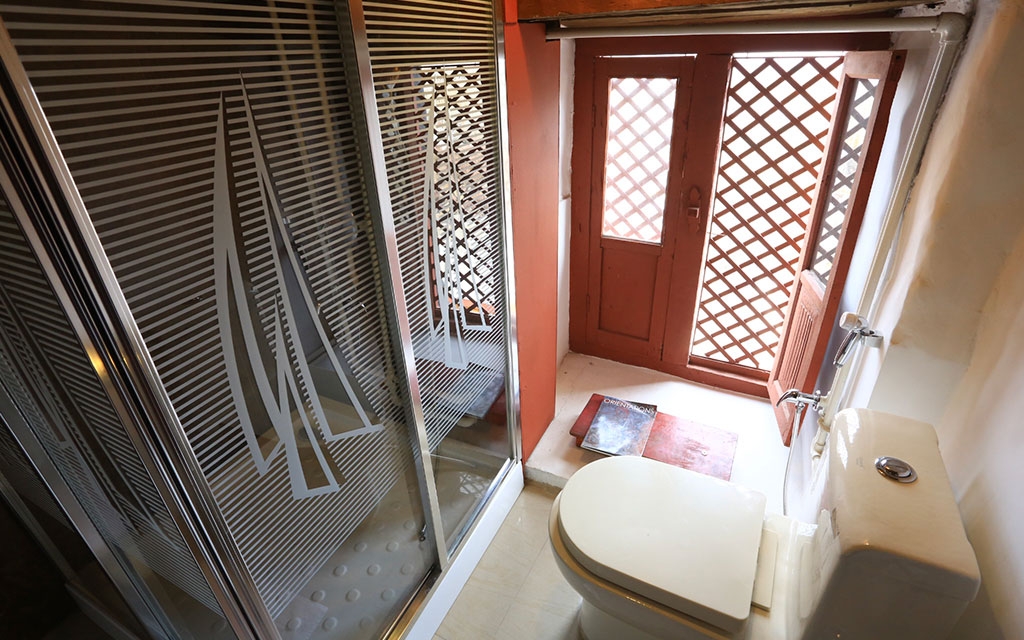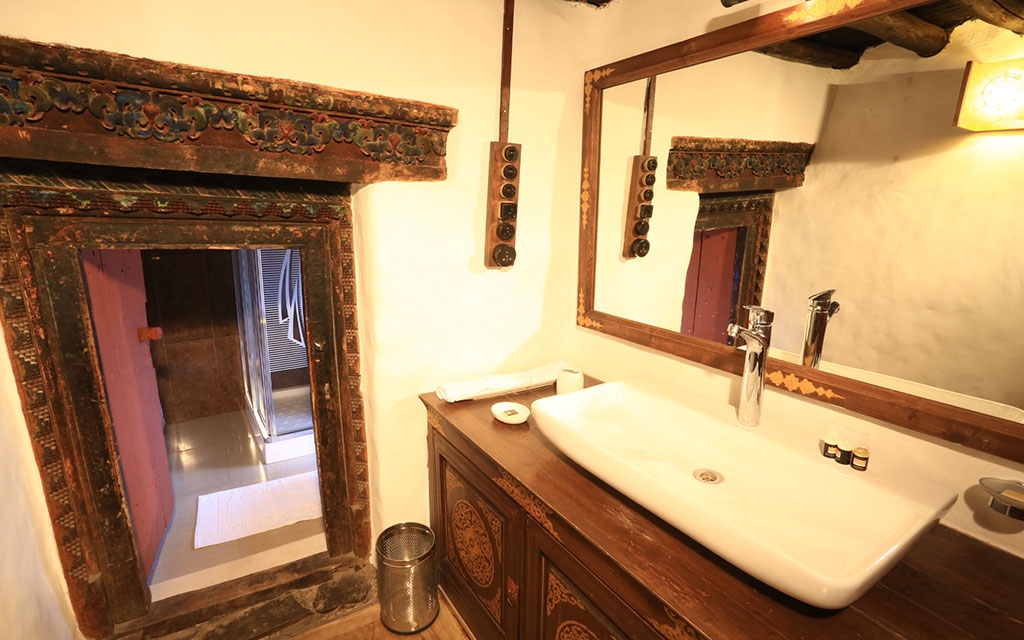 ---
The Queen's Room
(Gyamoai-Zims-khang):
The Queen's Bedroom Stok Palace, also called 'Gyamoai-Zims-Khang' or the Queen's room has been furnished in year 1820 since the reign of King Tondup Namgyal.
Placed on the 4th floor of The Stok Palace, the room with luxurious furnishings was her majesties retreat, with the artistically drawn paintings on the walls, with some of her private belonging left on her desk, including the vintage radio and her closets in the bedroom, the royal bed designed in most elegant way, in sensuous and delicate yet bold and beautiful tones has hosted the leading lights and charms of the kingdom for centuries.
The patio or jutted out wooden balcony "Rabsal' from where one can enjoy the evening breeze and experience the feel of overlooking the kingdom like the Queen. In the Exclusive Queen's Bedroom one gets an intimate insight into the Queen's life. The Palace Queen's room provide an authentic royal experience as it marries comfort, elegance, sensuality with historical experiences, the room was named and reserved for the queen of the kingdom and what I will term as 'The Royal Boudoir'.