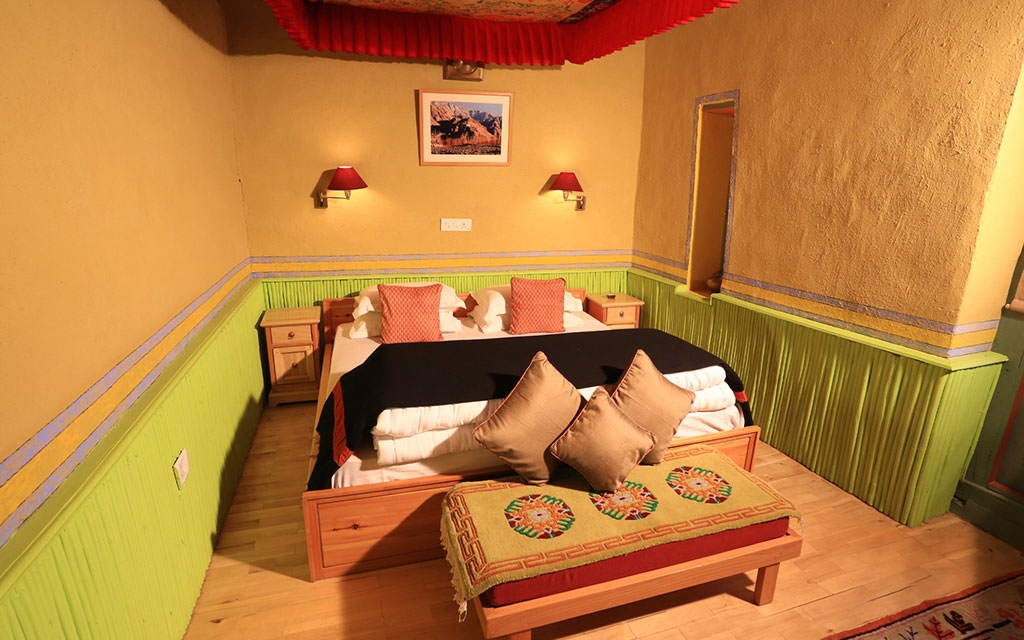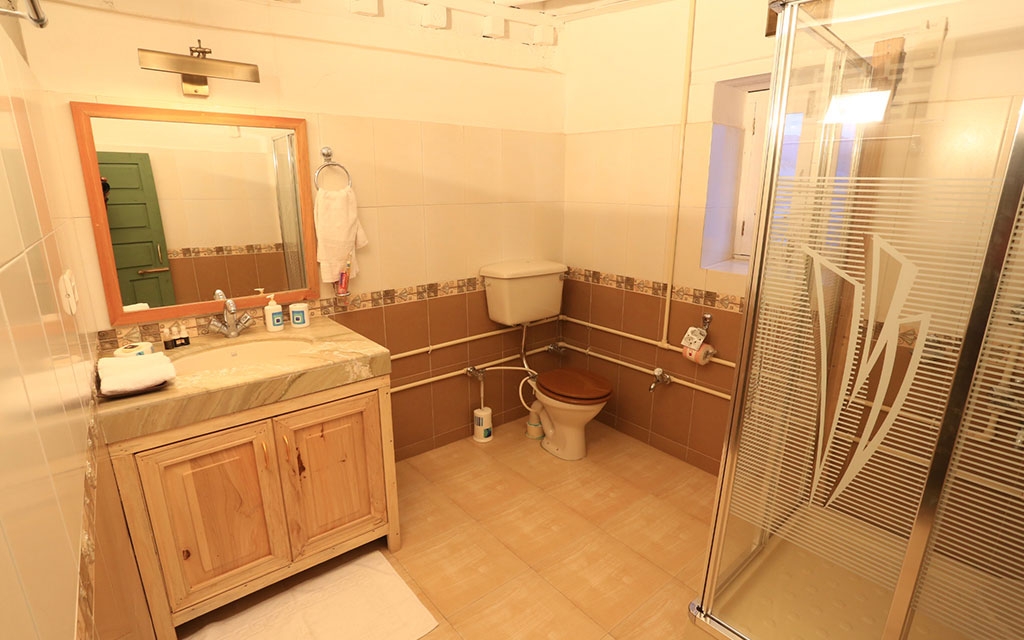 ---
The Great Granary (Royal Suit)
(Cham – cham):
Renovated, restored and designed with personal touch of HE Raja Jigmed Wangchuk Namgyal Cham-Cham is open to tourist since 2008.
The Grain store of the kingdom once, titled as 'Cham-Cham' has been one of the most important room for the kingdom since 1820, one is privileged to be standing on the centuries old massive storage where once all the grains were kept, an amount of which was borrowed or given-away to the peasants and locals from the kingdom when in need.
With all the contemporary luxurious amenities, at your disposal from the moment you walk through the corridor leading to your bedroom one can experience the scent of history, the never leaving sweet and powdery smell of dried grains that were once kept in the storage under your room and what I would like to associate with the sweet smell of harvest that brought satisfaction to any farmer. Taking us back to memories of primitive time and bringing back images of harvest, farmers, Kings, soil and dried natural wheat stalks the room offers natural reminiscence of the past.